The Gates of the Shadowmage
A True Vision of Creative Freedom and Imagination
The Gates of the Shadowmage
Designed for 3-5 fifth level players, The Gates of the Shadowmage places you in the unlooted complex of a vanquished warlock, and takes you deep into the long-simmering feud between two evil forces.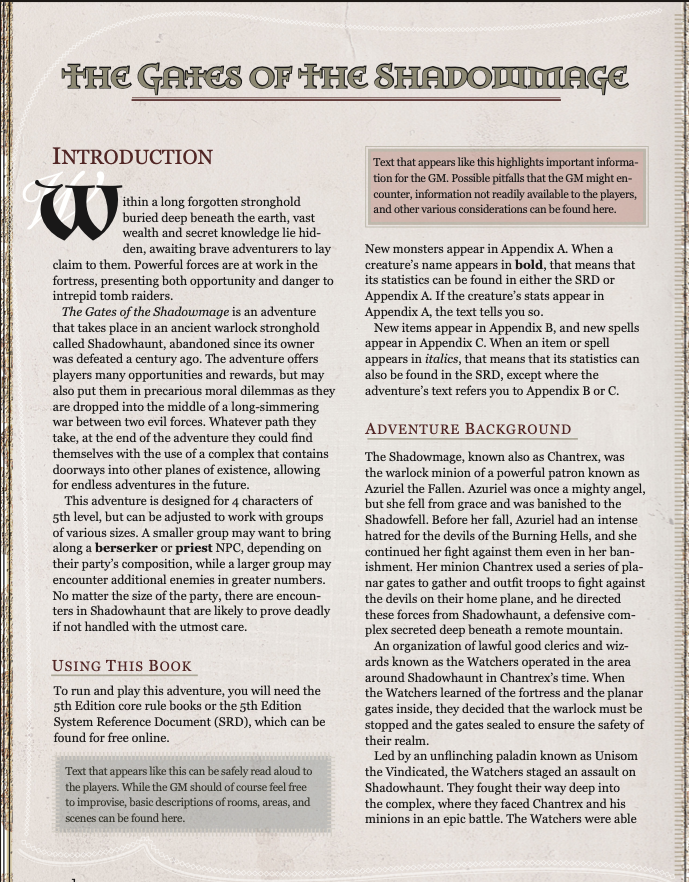 Where Will this Take You
With endless possibilities, this art-rich adventure introduces seven unique monsters, five new magic items, and nine new spells, along with ample rewards that will please the characters who survive The Gates of the Shadowmage.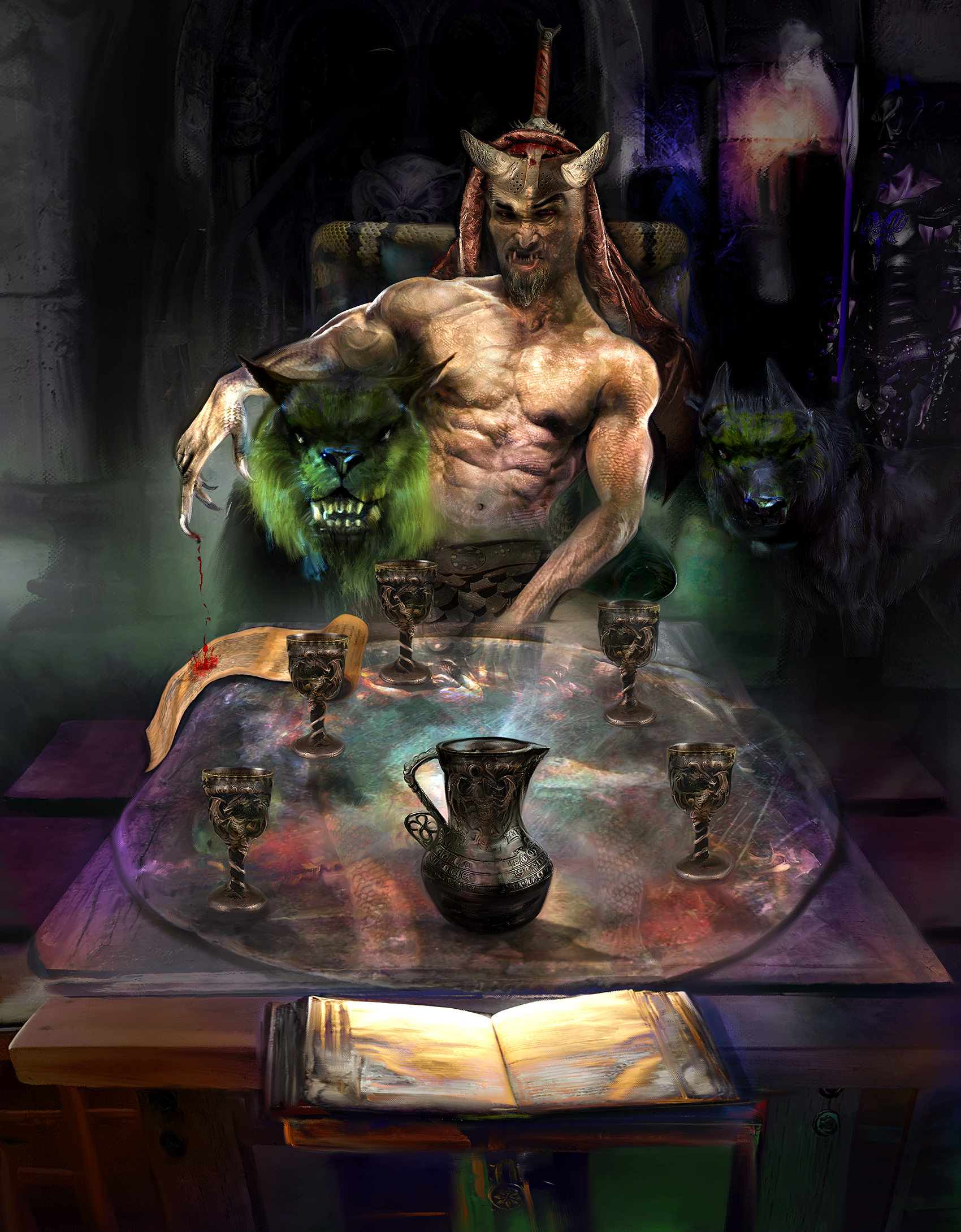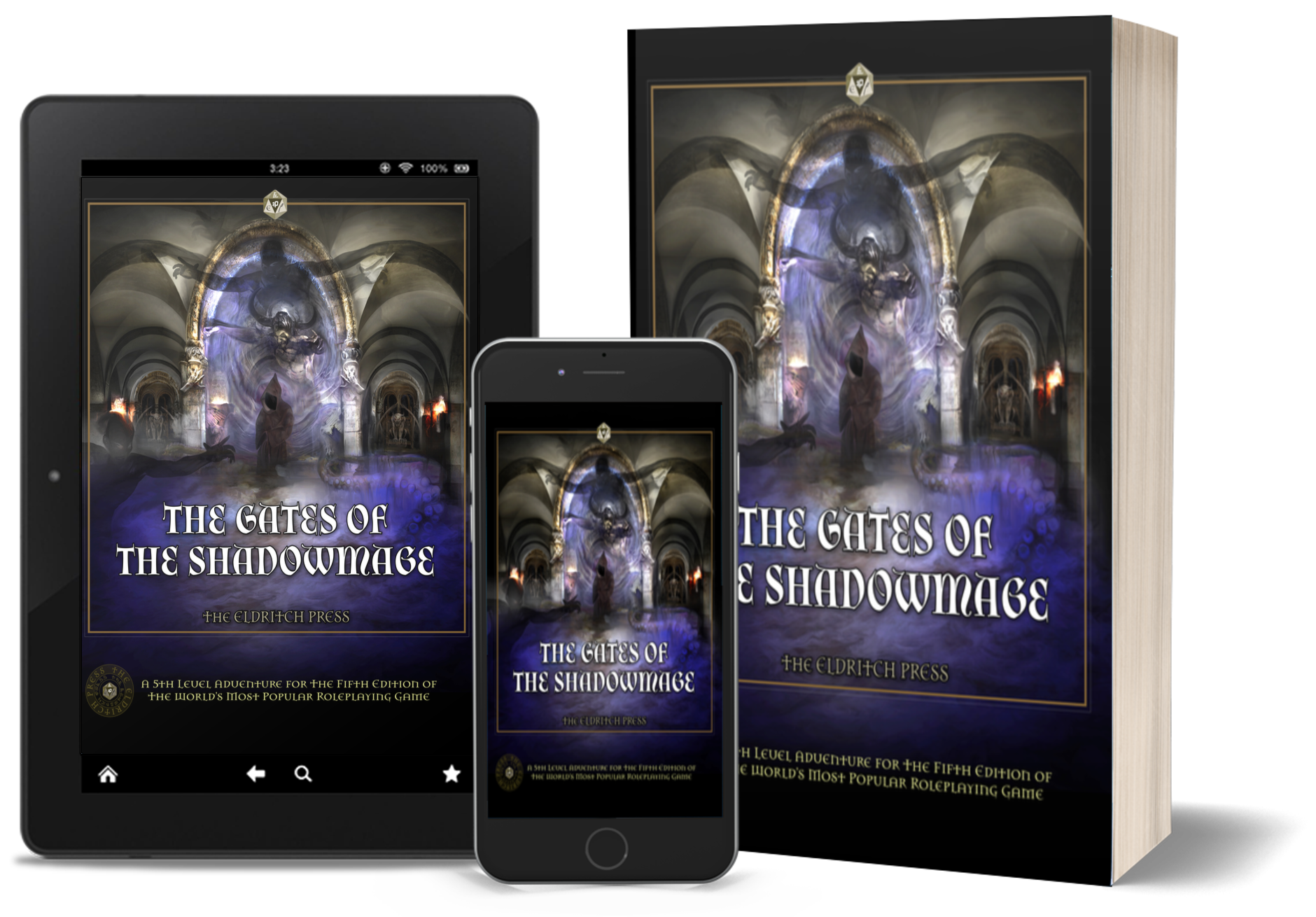 An Introduction
Will the players become an enemy or a servant of a devil baron, or will they choose to cooperate or challange an immortal patron? The choices are many, but in the end, they could be in control of a stronghold with gateways that lead to other realms.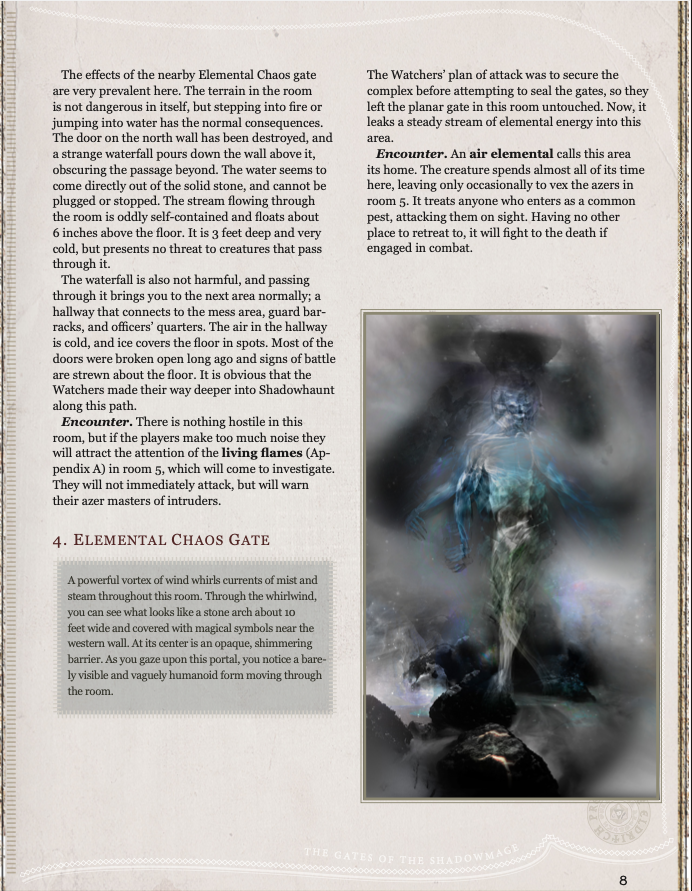 Click Here to Download Your FREE SAMPLE of The Gates of the Shadowmage
Tell Us What You Think
Use this form to contact us. This form helps us know you a little better, and by taking a second to answer a few questions, it helps us filter out phishing. We do appreciate your understanding and sincerely invite dialogue and feedback from our visitors. Don't forget to check out our NOTICES section below for special details. Thank you for your interest in The Eldritch Press!