Publishing Content
for Role Playing Games
From the people who play as hard as they work.

Welcome to the fantastic world of The Eldritch Press. Our world lives in the imagination; in the daydreams and fantasies which dwell in the creative corners of the mind.
We seek to capture the intangible strands of this world and weave them into words and images that help feed the creations of your imagination.
We bring this wondrous realm to life through our supplements that you can use in your own role playing games.

The Gates of the Shadowmage is a 5th level adventure designed for 3-5 players.

This 32-page supplement provides a wealth of material that a DM can use to breathe life into the wonderful City of Waterdeep.

The Whispering Fen is a 1st-level adventure suitable for 3-5 players. In it, the small village of Bogbank struggles for its survival.

A group of 10 nature flavored spells that provide unique new spell options for players or GM's who want to give their NPCs an unexpected flair.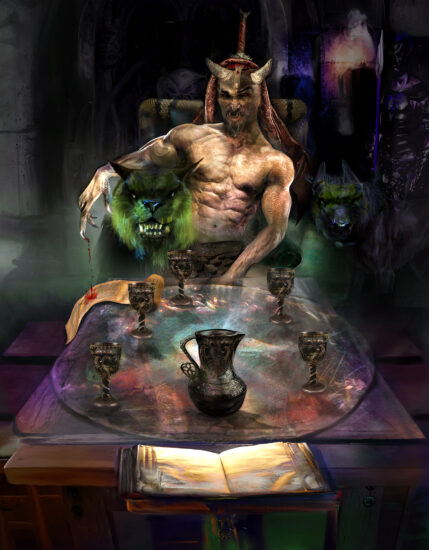 Our products are born at the gaming table. The experiences we've accumulated from decades of campaigning has honed our skills and hard-wired our thoughts. The joy of gaming drives us. The life-long friendships gained through gaming inspires us.
Our shared experiences are the source of our inspiration. The unique, multi-layered artwork that permeates our products creates an atmosphere of immersion that draws gamers into the content itself.
Thought and believability are distilled into our adventures, character is brewed into our personalities, and balance tempers everything. An artisan's pride shows in everything we do.
The Organic Evolution of Adventure
We aspire to provide information, resources and entertainment to our customers and offer ongoing dialog with them in numerous ways. Behind The Screen is a DM blog that journals the challenges and rewards of creating and running a homebrewed 5e campaign. We plan to add audio and video as we play through these sessions using Fantasy Grounds VTT.
We will open up our blog section to guest bloggers who will write about their online gaming experience, including games in World of Darkness and other RPG worlds. This space will also be home to the creative character backgrounds from some of our players, and hope to make space  available to select readers who wish to share some of their character backgrounds.
Our YouTube channel offers tutorials on using virtual tabletop gaming platforms, and provides a look at our collection of D&D minis with advice on how you can creatively use the monsters, and we connect some to the monster stat blocks found in our free Resources section.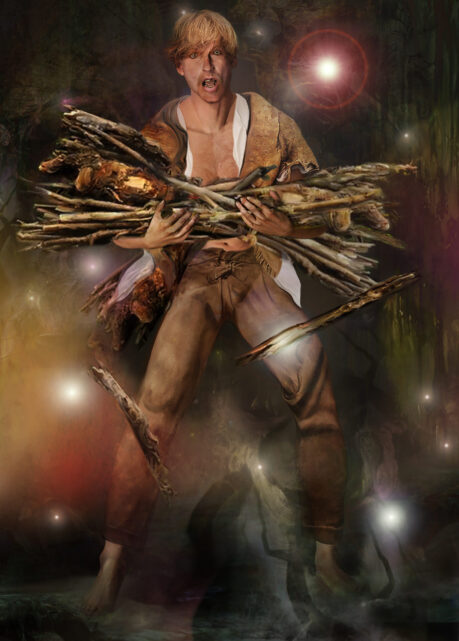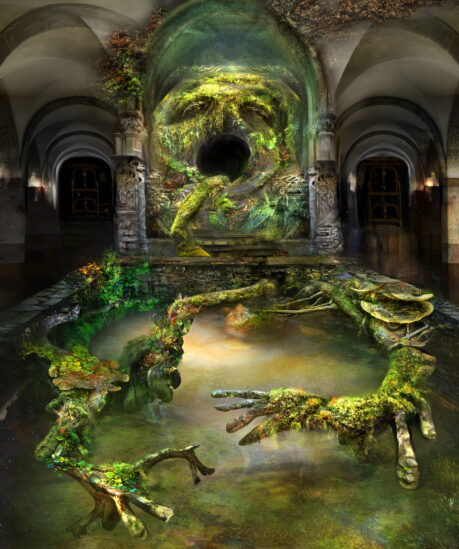 A Vision of Creative Craftsmanship
Our vision is to provide meaningful game content for the gaming community. We do not seek to mimic the success of others, but instead intend to create a different path to our success. We will offer a different style and hold a new perspective.
We strive to infuse our experience into the next generation of gamers to create authentic and enriching game content.
We seek to expand the scope of our products by tapping into the rich creativity of the community. We look to develop relationships with the community, learn from it, and collaborate together.
Those that desire to expand their imaginations beyond their own gaming table will find fertile ground with us and we will work to see this synergy enrich us all.
The Gates of the Shadowmage is a 5th level adventure designed for 3-5 players. It requires clever thinking by the players. It takes place in the unlooted complex of a long dead warlock and places players in the middle of a long simmering feud between two evil forces. The choices they make could make them the enemy or servants of a devil baron or an immortal patron, or perhaps in control of a complex with gateways leading into other realms.

Eldritch Press Productions
In Layout

Captain Shineheart's Gold

Captain Shineheart's Gold is our next product and is currently in draft layout for editing and art concepts placement. It will first be released on Kickstarter in PDF, print and Fantasy Grounds VTT formats to give our customers an opportunity to receive special rewards before it is released on other platforms.
Much campaigning is done between 1st and 7th level and a lot of players haven't experienced high tiers of play. This adventure gives them an opportunity to test run a 10th level character using the provided pre generated characters. This seafaring adventure introduces several new  monsters, spells and items, and incorporates two excellent OGC monsters created by Kobold Press. These insidious creatures blended perfectly with the story Guy created.
The adventures of a character born and raised in 1st edition are transformed into 5th edition  encounters complete with art, NPCs, magic items, spells and maps. Read the notes from the journal of this hero's journey through the land while you play through the one-shot encounters derived from them. Many tidbits of information and advice are also presented which the GM can apply to any campaign. 
This project is written by Lance and Fletcher Haug, the former being the player and the latter the DM. This campaign started in 1984 and lasted for sixteen years. Many different players joined the campaign along the way and each helped bring the world to life. Lance chronicled each of the monthly, day-long games through the eyes of his character Konus of Knosa, a half-orc, fighter-cleric. Fletcher also chronicled the campaign, but from the perspective of a DM, creating volumes of maps, monsters, items, and notes on crafty DM planning. Together, the documents from these sessions contain all the creativity from the campaign. It is from this wealth of D&D content that we are crafting an adventure handbook which will be presented in a short story style. This will not be designed as a linear script adventure.
Click on a Question to expand and reveal the answer.
Can you help me create a publication with similar qualitative and visual standards?
Yes. We are currently fostering collaborative relations with a network of writers, artists, creators, play-testers and distribution channels with the goal of assisting creators during the production process in a step-wise hierarchical manner. Stay tuned, and contact us if you are interested in this service or collaborating with TEP.
How can I download my purchases again without being charged?
We retain everyone's order history through our storefront merchant provider. If you ever need to download your content again you can just make a request at support@theeldritchpress.com and we will send you out the link.
Is it secure to order from your website?
We offer payments through both Stripe and PayPal, both major online transaction companies with a long history of service. (full SSL Encryption)
TEP products are described as art-rich and craft-brewed. How so?
Our hand-crafted adventure art does not merely utilize a simulated painterly style, the artist manually paints the digital scene, environment, or character after developing a powerful composition that reflects a dynamic situation in the game.
We are a micro-publisher that values a high quality visual experience for both the virtual and tabletop environments. This means that we are capable of investing as much into the creation of our artwork as we do for the gaming content we author. That combination enables us to offer a far richer package of gaming resources and derivative collectibles for each of our principal products. In every case our goal is to offer a finite set of collectible adventure art that is created for limited edition physical media during the primary adventure creation process. The same art is scaled and embedded into our product layouts. Our books are collectibles in their own right, but we also provide a wide array of additional images, maps and resources to share at your discretion.
Is TEP looking for freelance talent?
This is a fantastically creative community and we are always looking to work with artists, writers and designers to develop our products. You can reach us at support@theeldritchpress.com to begin a conversation.
What makes products from The Eldritch Press unique?
We take our time to craft our products and never rush them to press. This provides the buyer with a professional product which is play-tested and presented in a clean and functional format. We only produce products that meet our high standards of quality, design and balance.
Want to get in touch with us?
We really want to hear from you, you can reach us by filling in the contact form on our contact page Click Here.
Can TEP help me get my ideas published?
We offer certain services to select creators. If you have an RPG idea that fits into our brand we are happy to start a conversation on how we might help. You can reach us through support@theeldritchpress.com
How do I get my print copy of a product?
Our printing is currently done by Lightning Source Print-On-Demand and is fulfilled through DriveThruRPG. If you order a print product, you will be brought to their site to finish your order.
Tell Us What You Think
Use this form to contact us. This form helps us know you a little better, and by taking a second to answer a few questions, it helps us filter out phishing. We do appreciate your understanding and sincerely invite dialogue and feedback from our visitors. Don't forget to check out our NOTICES section below for special details. Thank you for your interest in The Eldritch Press!