And The Cartography Winners Are…
The random winners of the Cartography Giveaway have been selected! There were many submissions and we enjoyed viewing them all. You can view the works of those who chose to have their submissions displayed in our Cartography Gallery here
Cartography Gallery
The set of Dice from RPGDice.com goes to Ashley Fleming
The Eldritch Press Tee-shirt goes to Nate Miller
The Eldritch Press adventure PDF goes to Sean Turner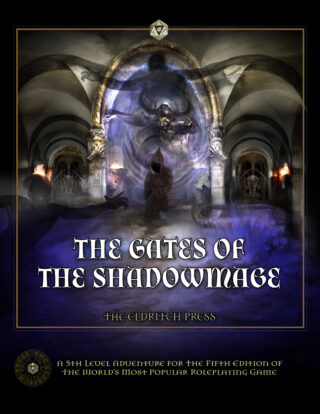 Designed for 3-5 fifth level players, The Gates of the Shadowmage places you in the unlooted complex of a vanquished warlock, and takes you deep into the long-simmering feud between two evil forces.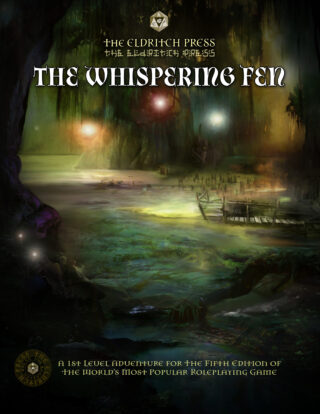 Dark forces are at work and dangers unknown must be discovered and destroyed before all is lost. This adventure presents 5 new NPC/monsters, 2 new magic items and it takes between 4-8 hours to play.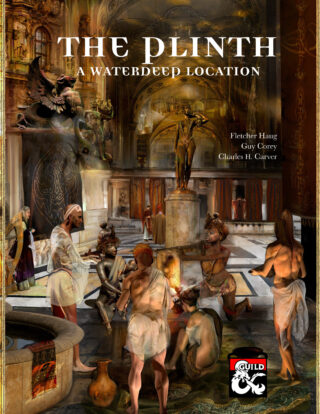 The veneer of civility is peeled away in this art-rich supplement that provides a wealth of information about the shrines, factions, personalities, quests, and intrigue that can be found within the walls of The Plinth: A Waterdeep Location.
Check Out Our Eldritch Art Page