The Eldritch Press Cartography Giveaway
Cartography Giveaway
Calling all cartographers! We are running a cartography giveaway and would love to see your work!. Maps are important to every RPG and we are trying to find freelance cartographers that would like to work with us on future projects. Whatever software you use—Inkarnate, Dungeondraft, DungeonFog, Scrawl, Photoshop, Gimp—we want to see your work. Everyone who submits a map will be entered into a drawing to win some cool prizes. With your permission, we could also post your creation in the community area of our website for everyone to admire. Full details on the Giveaway can be found here: Rules. You can enter up to 3 submissions and all submissions must be received by September 22nd, 2021. Entries are only accepted through this submission form. 
Your maps can be regional or battle map style. We are happy to see your work on any subject, but would like to direct your creativity by offering suggestions to focus your work toward these broad themes: towns and villages, docks and harbors, urban street scenes, sailing ship decks, shops and dwellings, magic portals and sacred spaces, and dungeons and tunnels. Don't wait, enter your work today.
Giveaway Rules
The Submission deadline is September 22nd, 2021. 

All Submissions must be entered through the provided form. 

You can enter up to three submissions per form.

Each submission cannot exceed 20 mb

Artists retain all rights to their work and can choose to have their work displayed on our website by selecting that option on the submission form.

All displayed maps will be attributed and linked to the artist's preferred platform.

All submissions must meet our standards for acceptable content and ethics.

Entrants will be pooled into a drawing and three will be randomly selected to win a tee-shirt, a dice set from RPGDice, or a PDF adventure module. 

The artist may be contact by TEP for discussions on future freelance cartography work in future projects 
Ready to Join The Giveaway?
Awesome!
Fill in the form below, attach  your image, and submit your entry.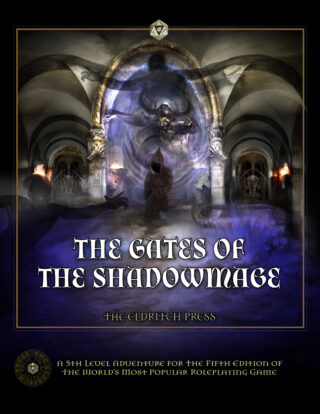 Designed for 3-5 fifth level players, The Gates of the Shadowmage places you in the unlooted complex of a vanquished warlock, and takes you deep into the long-simmering feud between two evil forces.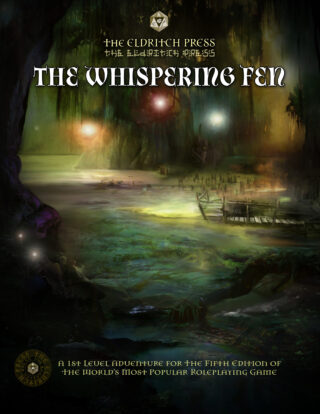 Dark forces are at work and dangers unknown must be discovered and destroyed before all is lost. This adventure presents 5 new NPC/monsters, 2 new magic items and it takes between 4-8 hours to play.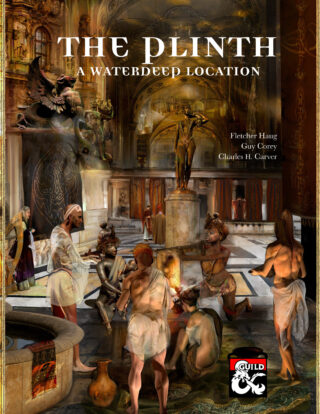 The veneer of civility is peeled away in this art-rich supplement that provides a wealth of information about the shrines, factions, personalities, quests, and intrigue that can be found within the walls of The Plinth: A Waterdeep Location.
Check Out Our Eldritch Art Page