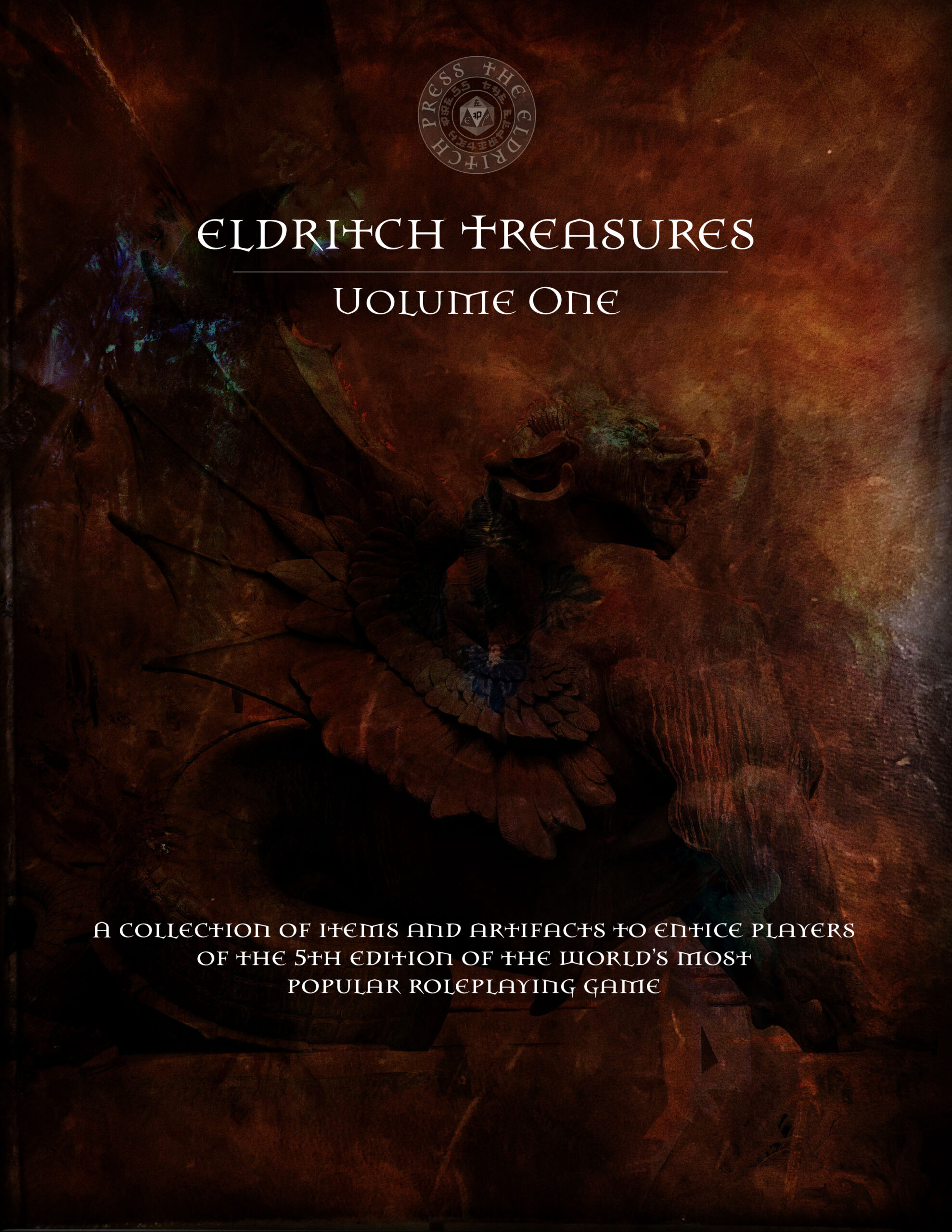 Eldritch Treasures
Contains 10 unique magic items that players will crave and GM's will use to bolster their NPCs. These magic items include, the shock cloak, scout lens, potion of false death, metamagic rod, wand of identify, ring of arming, dragon slayer shield, mithral net, biting blade, and fire ammunition. Everything is presented in an art-touched pdf designed by artist Charles H. Carver.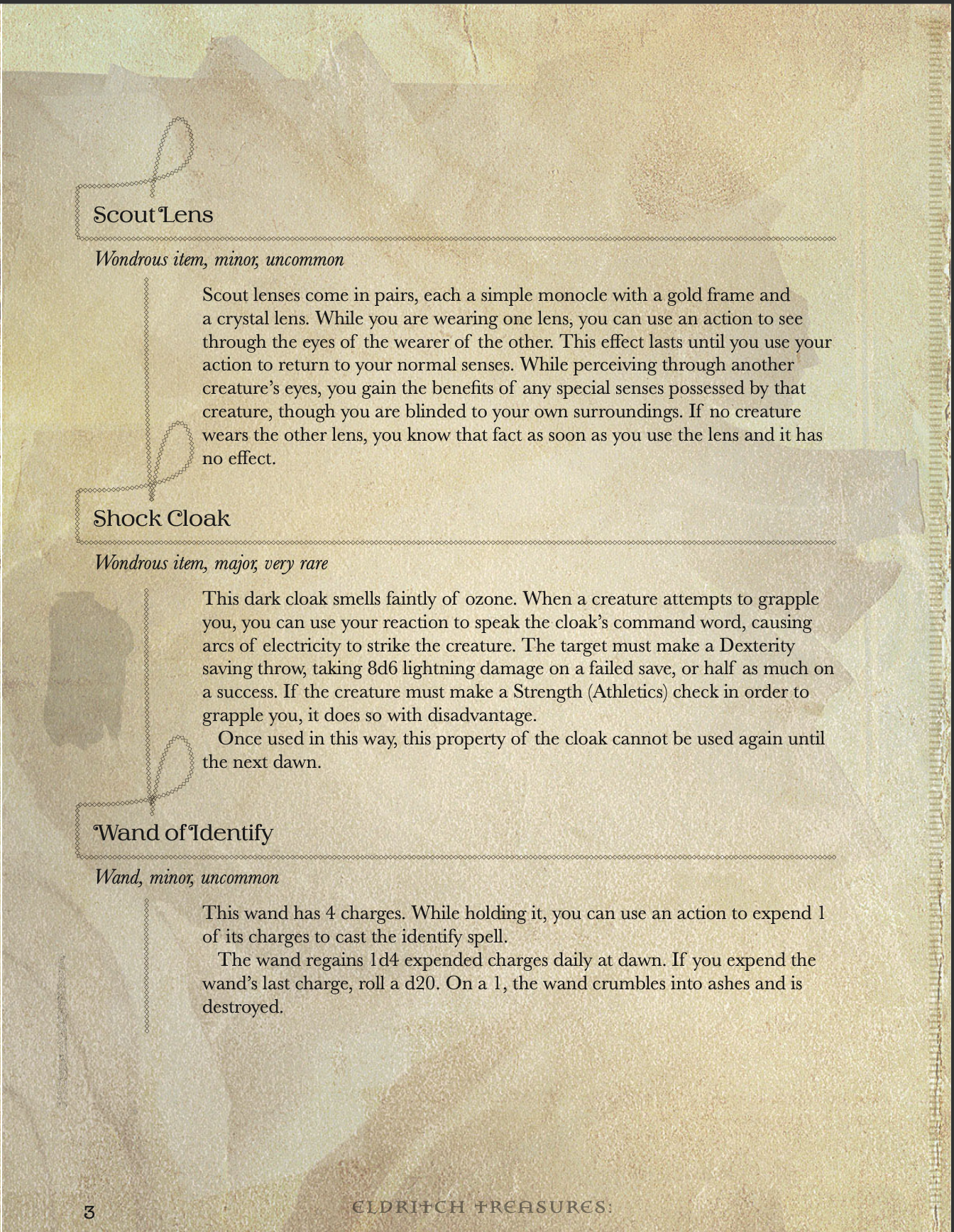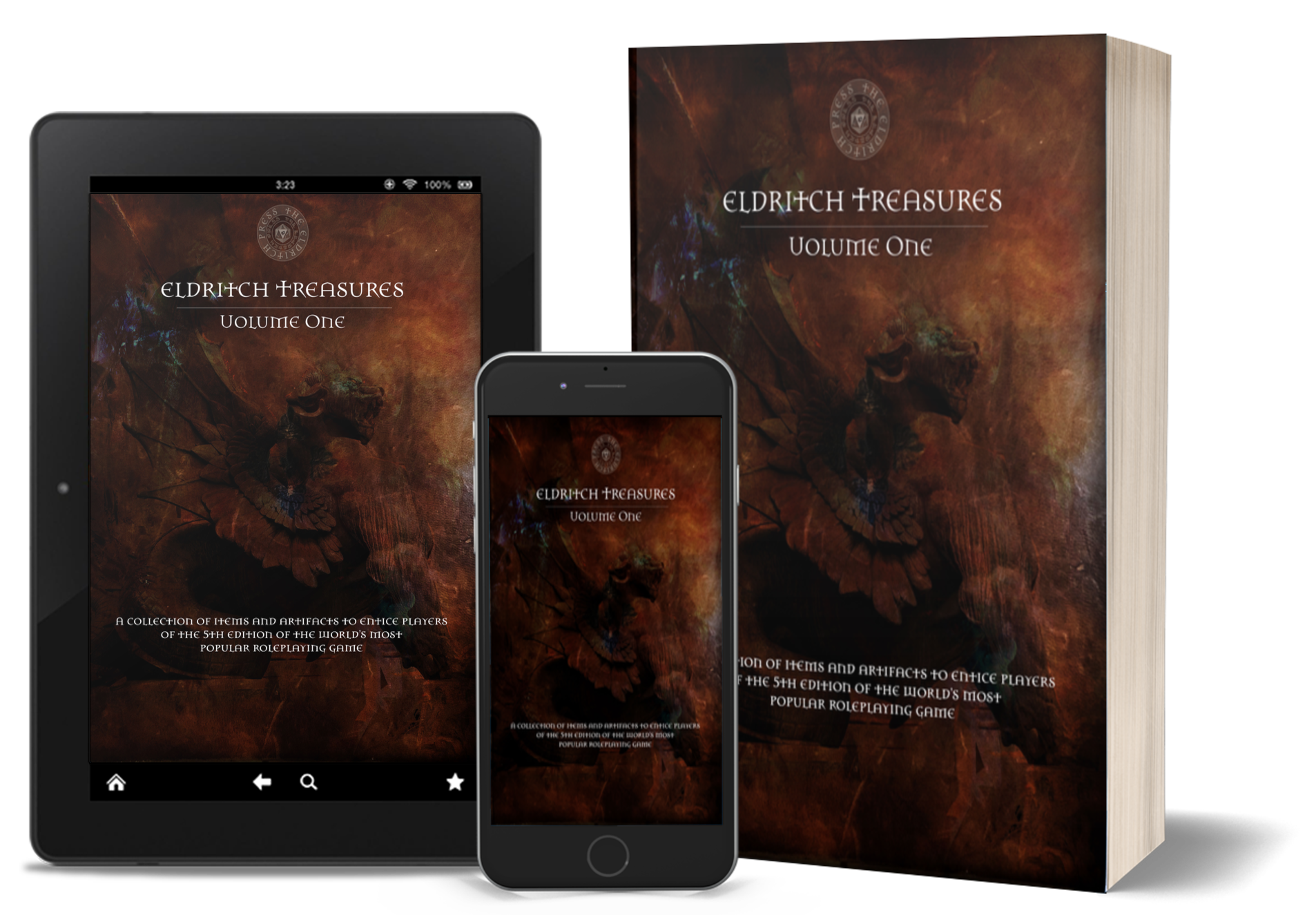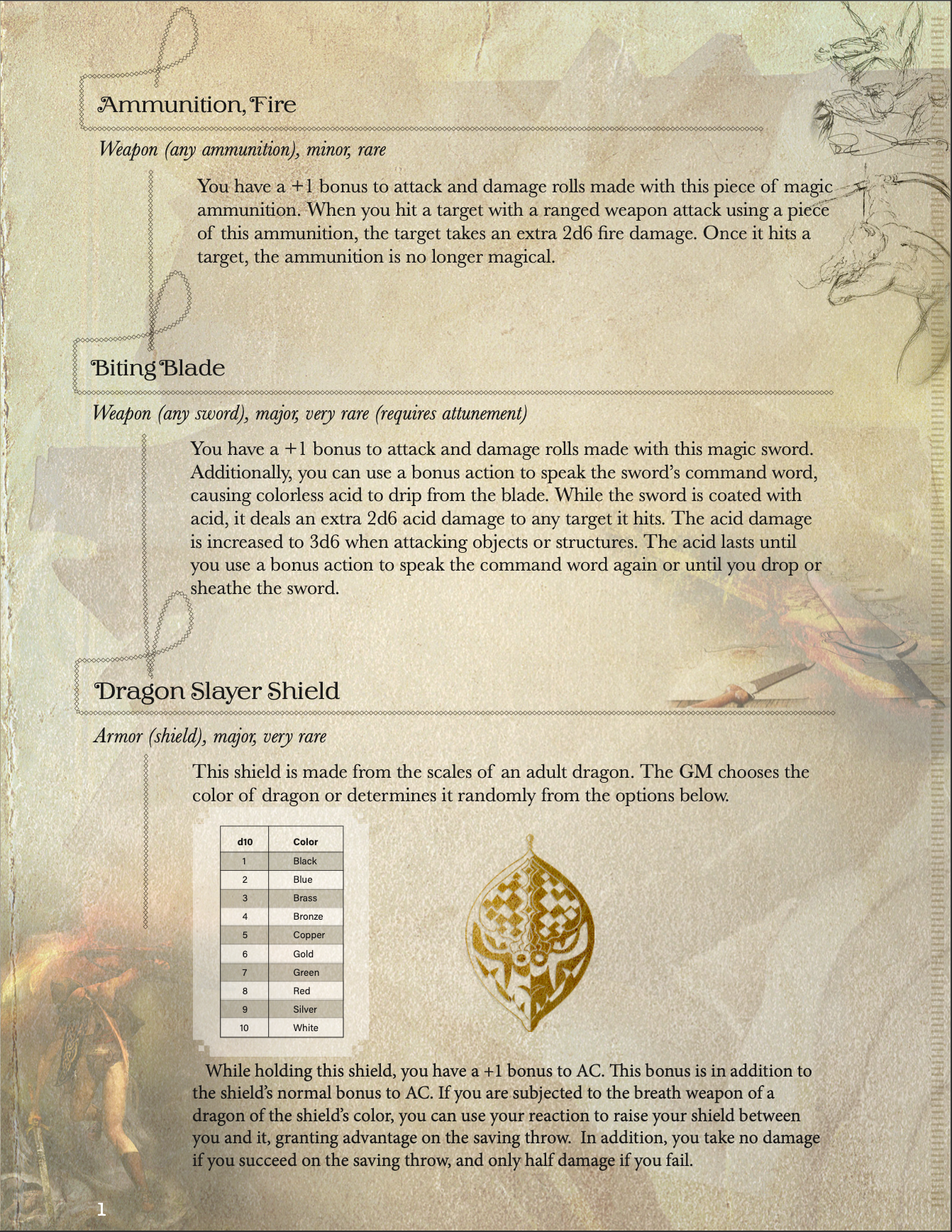 Eldritch Treasures: Volume One Available Now
Immerse Yourself in a Realm of Adventure
Tell Us What You Think
Use this form to contact us. This form helps us know you a little better, and by taking a second to answer a few questions, it helps us filter out phishing. We do appreciate your understanding and sincerely invite dialogue and feedback from our visitors. Don't forget to check out our NOTICES section below for special details. Thank you for your interest in The Eldritch Press!