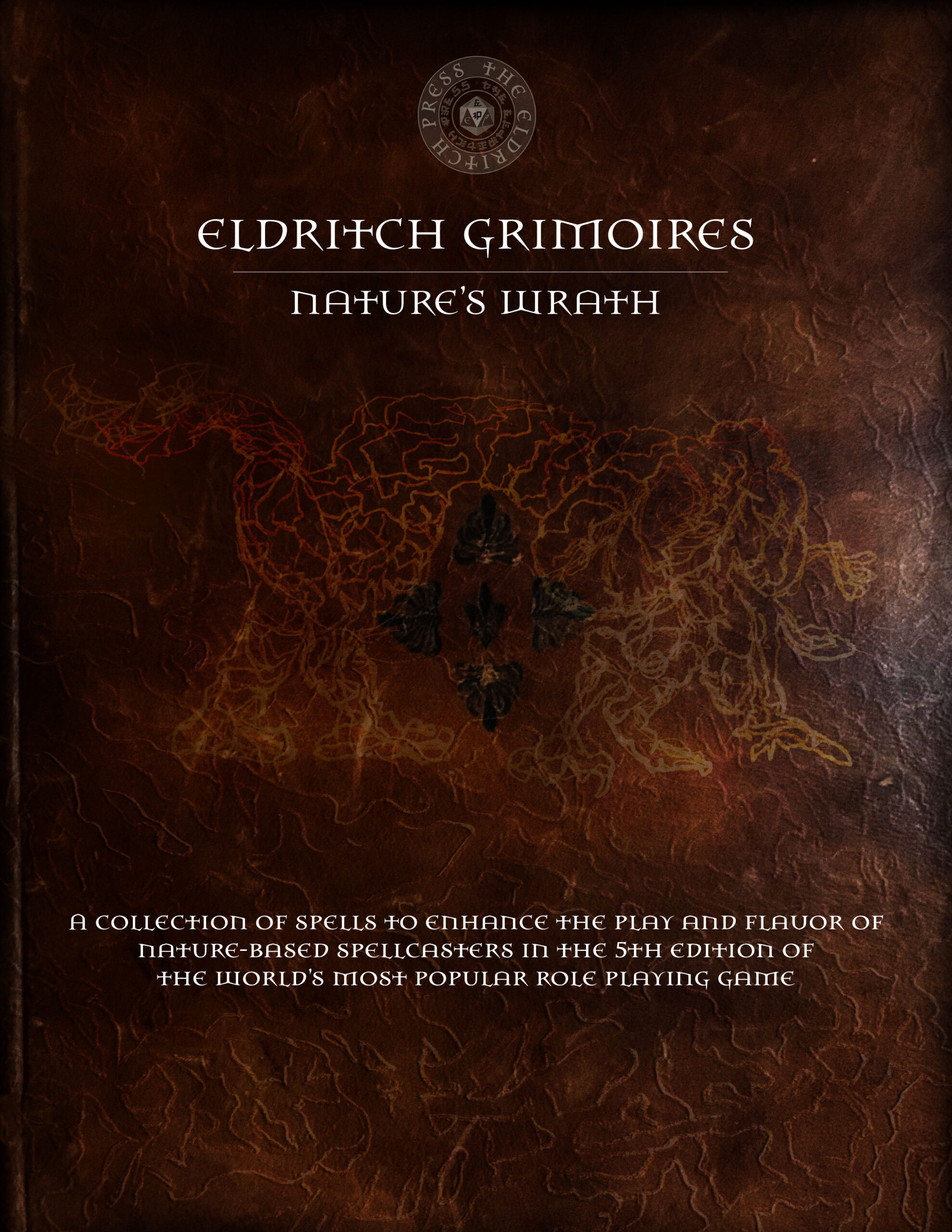 Eldritch Grimoires
A group of 10 nature flavored spells that provide unique new spell options for players or GM's who want to give their NPCs an unexpected flair. All of the spells are available to the druid class, but many can also be used by the bard, ranger, sorcerer, warlock, and wizard. They range from cantrips to 9th level spells.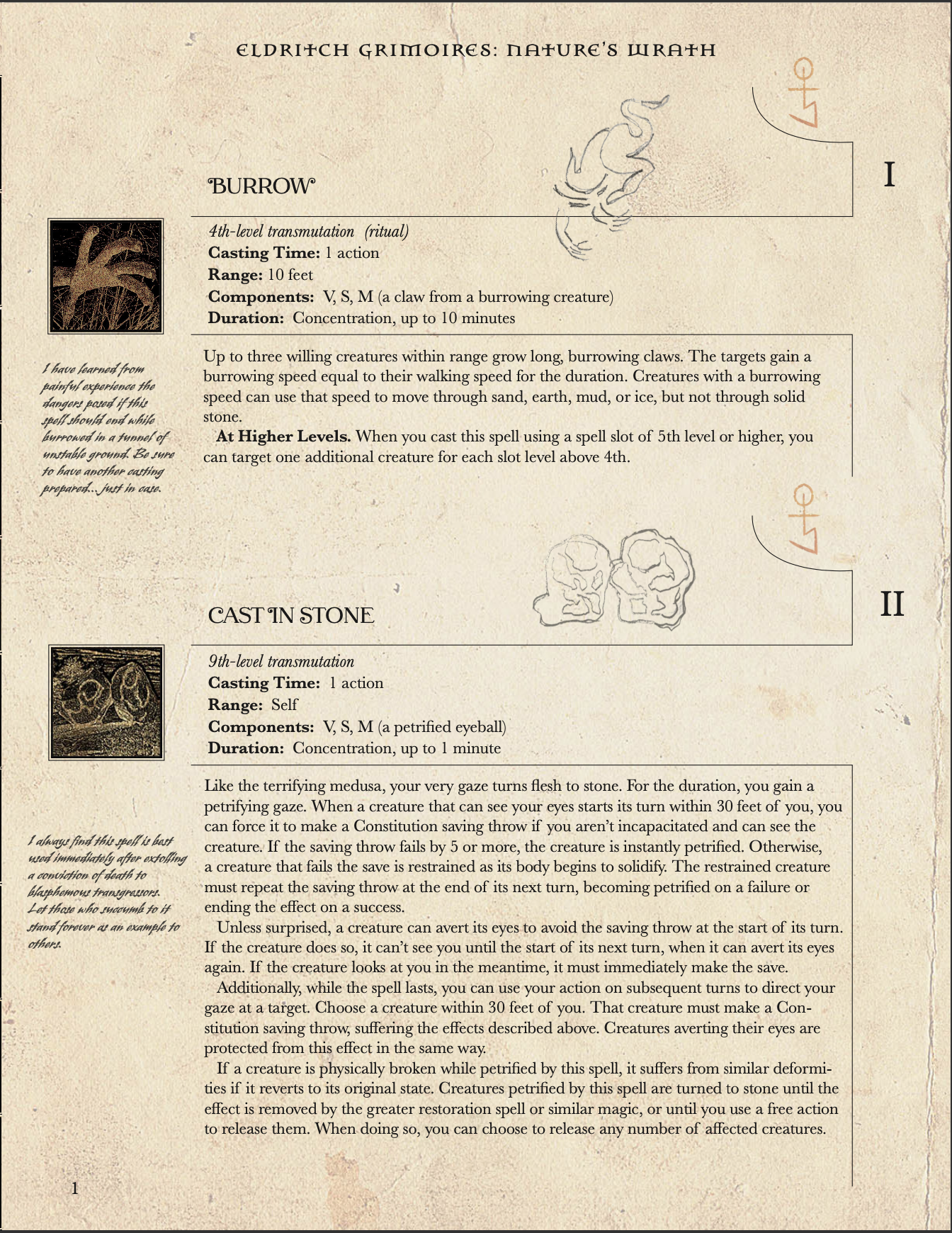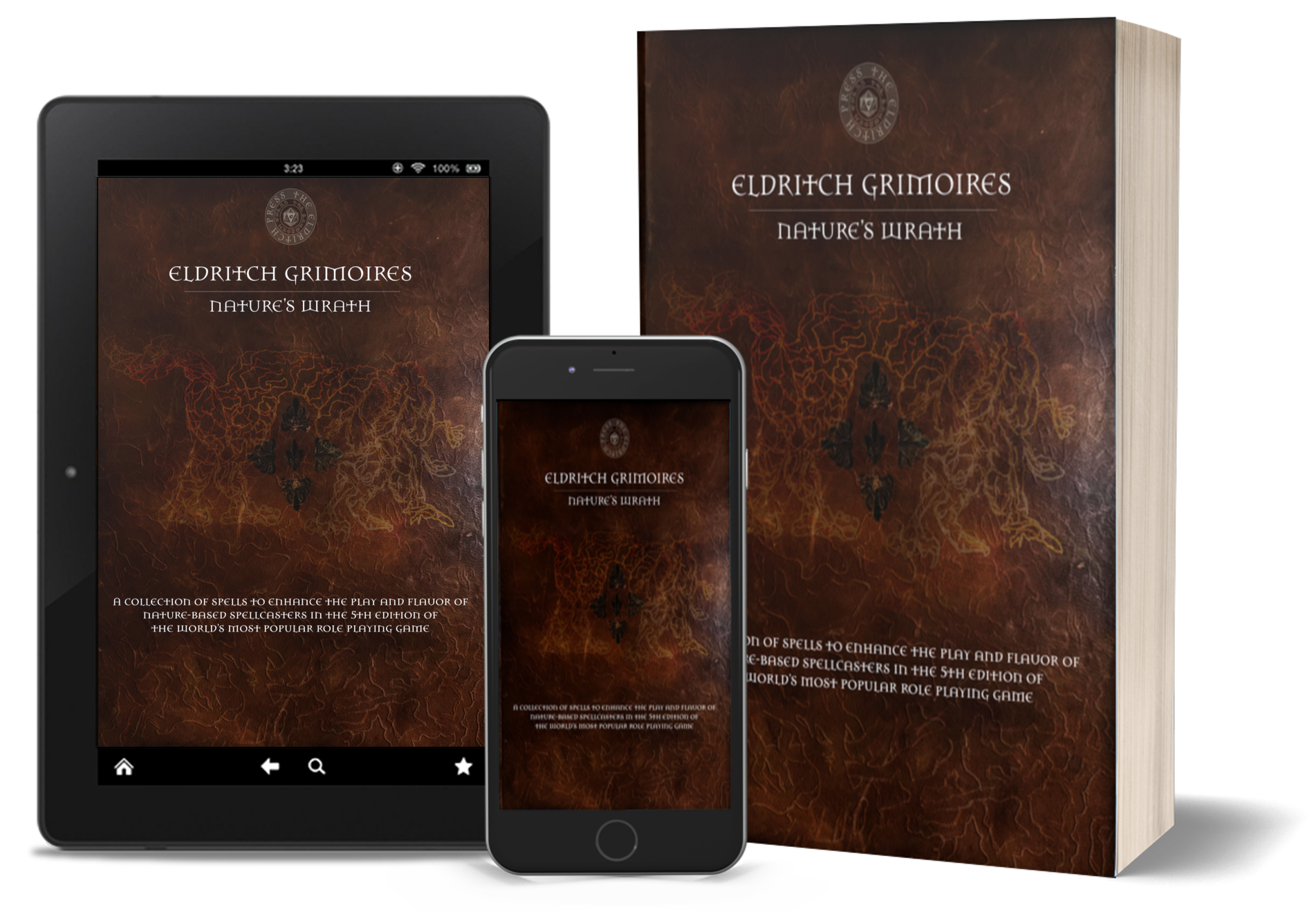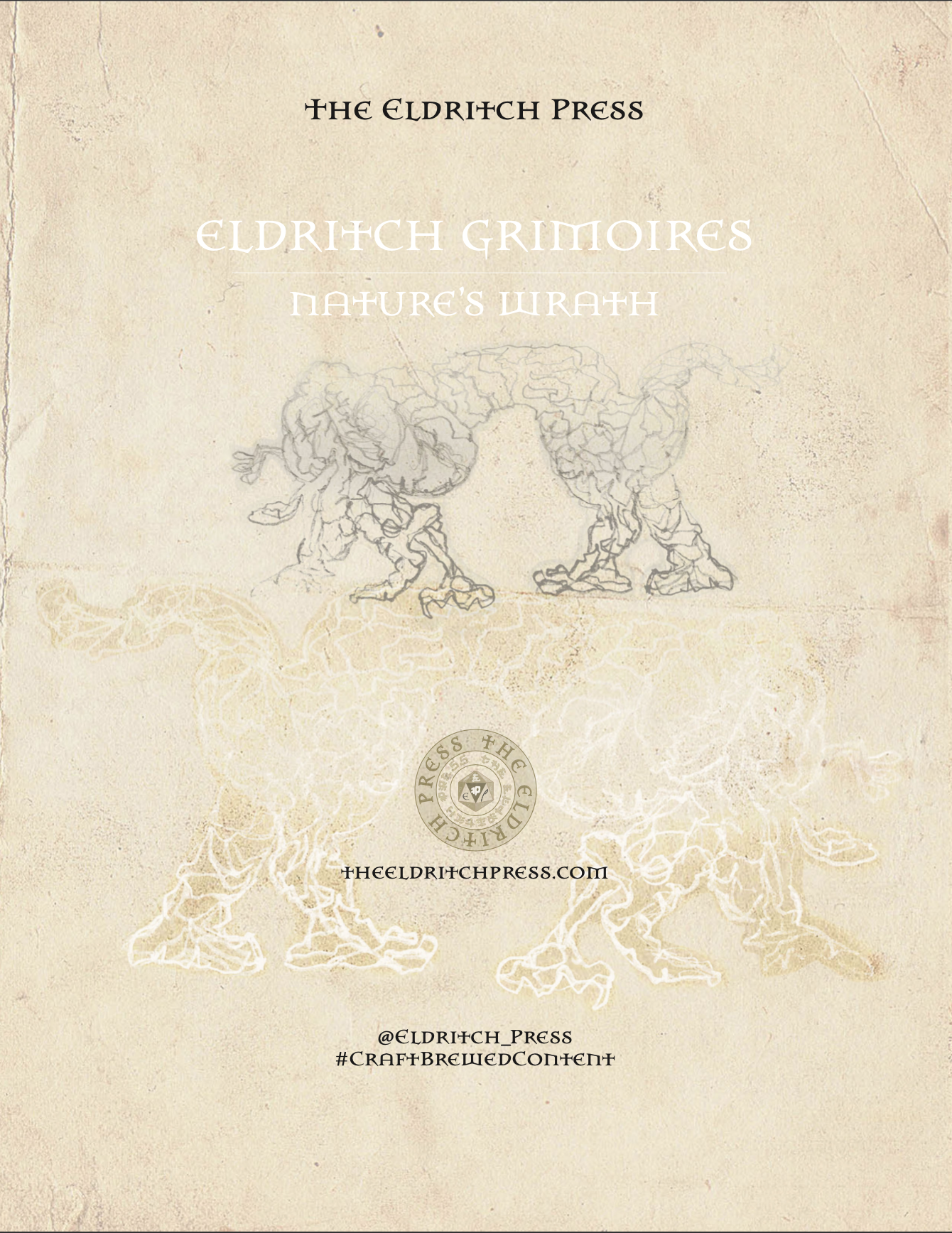 Eldritch Grimoires Available Now
Immerse Yourself in a Realm of Adventure
Tell Us What You Think
Use this form to contact us. This form helps us know you a little better, and by taking a second to answer a few questions, it helps us filter out phishing. We do appreciate your understanding and sincerely invite dialogue and feedback from our visitors. Don't forget to check out our NOTICES section below for special details. Thank you for your interest in The Eldritch Press!